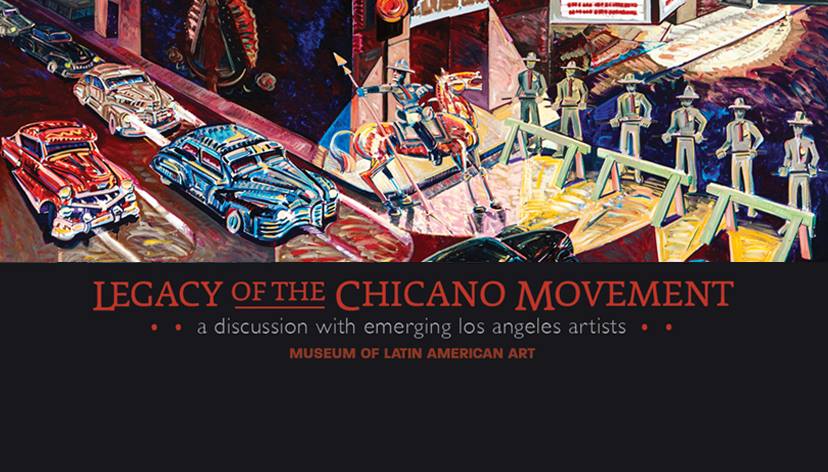 Legacy of the Chicano Movement: A Discussion with Emerging Los Angeles Artist
Friday, March 3, 2017 | 7:00 – 9:00pm
Oscar will be participating in this panel discussion at the Museum of Latin American Art in Long Beach, CA.
Writer and historian Rodrigo Ribera d'Ebre leads a panel discussion that will focus on the legacy of the Chicano Movement as it relates to the work of today's emerging Latino & Chicano artists.Topics will include muralism and social justice movements in the context of Frank Romero's politically charged work of the 1980s and 1990s.
$10 / Members Free
Space is limited. First come, first served.
For info call (562) 437-1689 or visit
molaa.org
---
MOLAA's Friday night programming is supported, in part, by the Los Angeles County Board of Supervisors through the Los Angeles County Arts Commission.