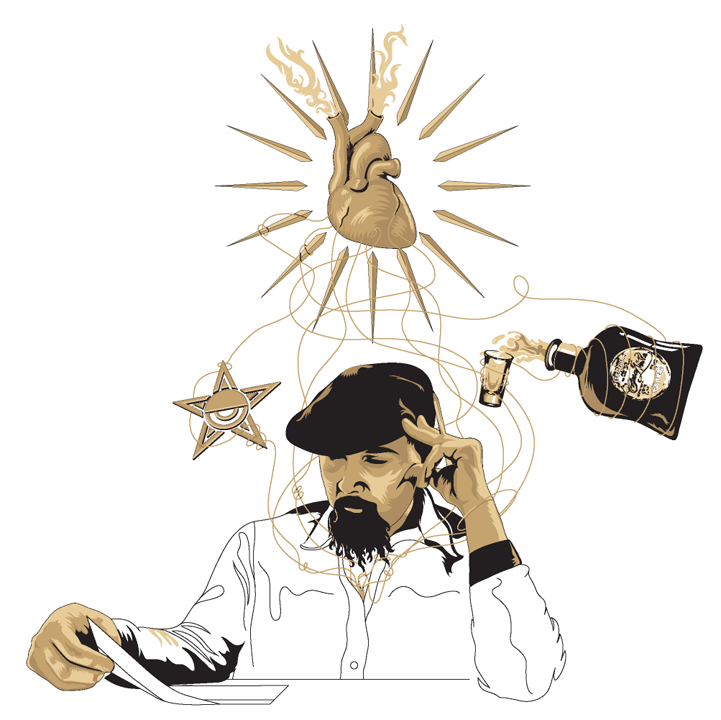 Oscar Magallanes
American, 1976, Los Angeles, California
Magallanes was raised in the Azusa Barrio. His artwork is influenced by the cultural and social elements of his upbringing. After a troubled youth at the age of fifteen, he was expelled from high school but was accepted into the Ryman Arts program which he credits with encouraging him to become a professional artist. Magallanes' work which is primarily of wood panels is used as a vehicle to allow the viewer to gain insight of societal injustices and further understanding of diverse cultures and struggles on even the subtle level and in this way pay homage to the journey he has traveled.
By introducing paintings with pre-Columbian imagery that often mirror Western iconography the viewer is visually confronted with facing the dominance of western culture over indigenous cultures allowing for conversation of the subtle injustices and micro-aggressions which are prevalent on a daily basis.