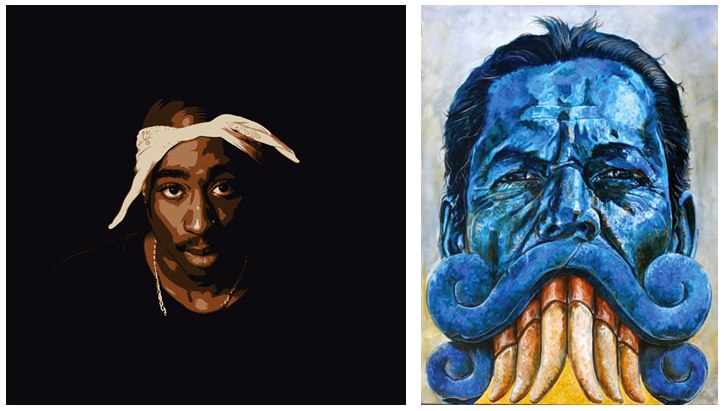 The Ave 50 Studio is proud to present Oscar Magallanes and Ricardo Estrada in a two-person show opening on Saturday, April 13th (7pm-10pm). Magallanes and Estrada have gained quite a reputation as young, up-and-coming Angelenos making noise in the art world. Please come out for what will most certainly be a fresh and exciting show.
ARTIST STATEMENTS:
Oscar Magallanes:
Oscar's recent work is an ongoing series of portraits that serves as a mapping of the artist's own psyche through his cultural, historical and political influences. Titled "Heuristic" the portraits also serve as an exploration of the make up of popular culture and people's movements.
Ricardo Estrada:
Humanist artist, Ricardo Estrada, paints portraits of the downtrodden. Yet, in lieu of passing judgement, his work portrays honorable and distinguished pride.
Avenue 50 Studio, Inc.
a 501(c)(3) non-profit art gallery
131 North Avenue 50
Los Angeles, Ca 90042
323/258-1435
Avenue 50 Studio is supported in part by the Los Angeles County Board of Supervisors through the Los Angeles County Arts Commission; the California Community Foundation; the Department of Cultural Affairs; and The James Irvine Foundation