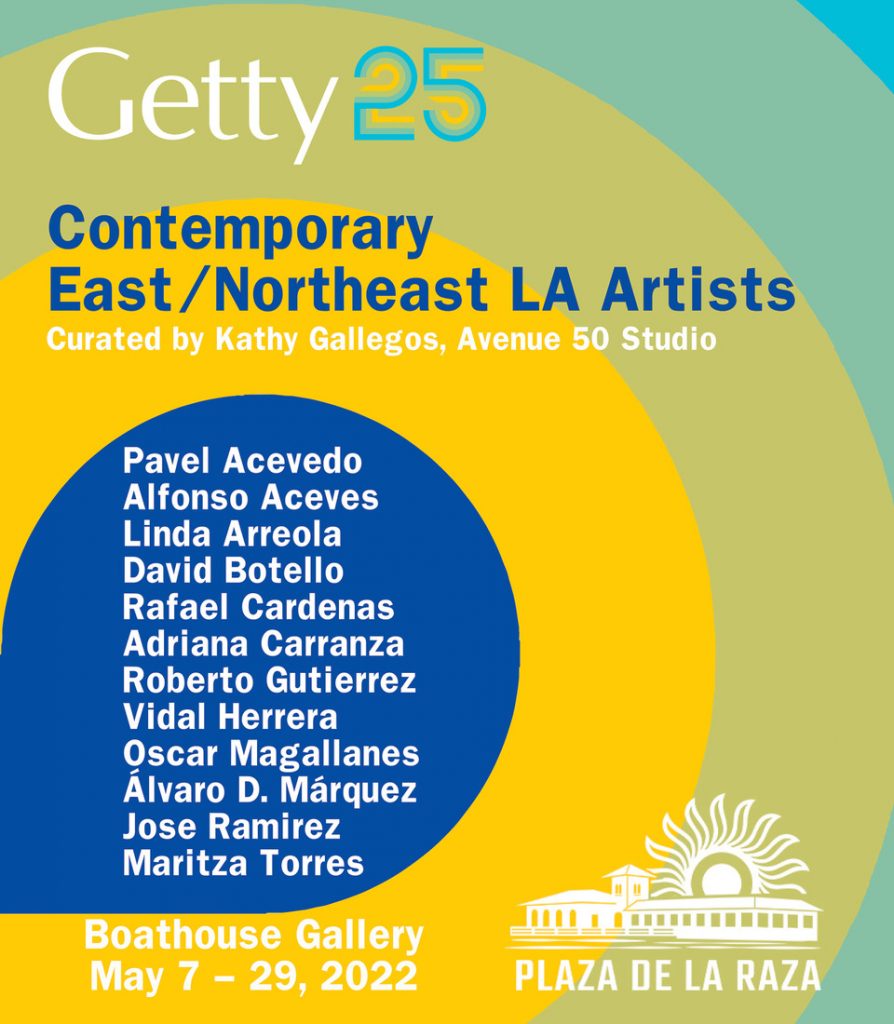 Getty 25 Community Art Exhibition: Celebrate Lincoln Heights/East L.A.
May 7-May 29, 2022
Lincoln Park
Plaza de la Raza is proud to present an exhibition of Chicanx/Latinx artists who live or work in East/Northeast LA. These contemporary artists create stories that speak to their internal vision, the built environment, or the people who inhabit their world.

Please stop by and join us in celebrating the art of our Contemporary East/Northeast LA Artists.

Reception: Thursday, May 26, 2022 from 6-9 pm.
Refreshments will be served.

Hours: 11-6:00 pm. Closed Sunday and Monday*
*The Boathouse Gallery will also be open to the public during the entire weekend of the Getty 25 Community Arts Festival at Plaza de la Raza on May 21 & 22nd, 11 am-6 pm
This exhibition is made possible by the Getty Foundation with a grant to Plaza de la Raza in support of the Getty's 25th Anniversary Celebration

Location
Lincoln Park
3540 N. Mission Rd.
Los Angeles, CA 90031